Major Research Themes:
Integrated Biosystems and Biosensing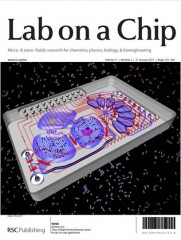 Develop advanced instrumentation for enhancing both basic research in cellular and molecular biology and the biological production of therapeutics and small molecules.
Facilities
Complete in-house microfluidic device fabrication capability. Mode-locked lasers and spectrometers ranging from UV to IR with equipment for quantitative Raman analysis.
Team
Publications
Publications