Team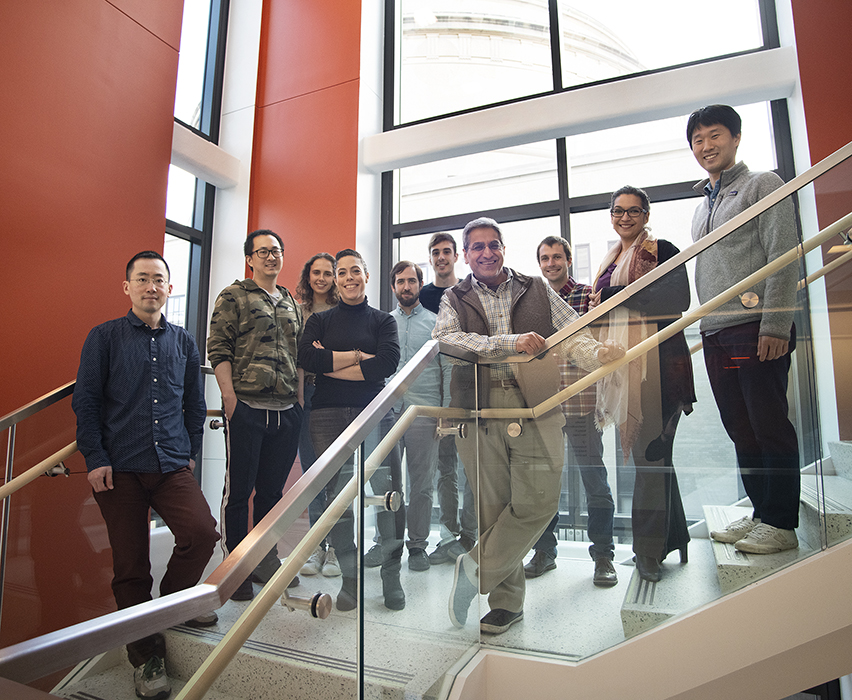 Post-Doctorates and Research Scientists
Alumni
PhD Graduates
Mathew Abraham
Senior Director, ASML
Reja Amatya
MIT Energy Initiative
Song-ho Cho
Principal Engineer, Advanced Technology Research, Samsung Electronics
Shireen Goh
Research Fellow, Bioprocessing Technology Institute A*Star
Ningren (Peter) Han
Google
Jaehwan Kim
Senior Engineer, Quantum-Si
Harry Lee
President, Pharyx
Kevin Shao-Kwan Lee
VP of Manufacturing, Pharyx
Tom Liptay
CFO, Good Judgement Inc.
William Loh
Technical Staff, Lincoln Labs
Peter Mayer
Senior Engineering Project Manager, Cymer/ASML
Karan Mehta
Post-Doctoral Fellow, ETH
Huaiyu (Charles) Meng
VP of Photonics, Lightelligence
Jason Orcutt
IBM T. J. Watson Research Center
Steven Patterson
CEO, Quantel USA
Kevin Pipe
Professor, Univ. of Michigan, Ann Arbor
Farhan Rana
Associate Professor, Cornell University
Parthiban Santhanam
Post-Doctoral Research Fellow, Stanford University
Jin Xue

M. Eng. Graduates
Neerja Aggarwal
UC-Berkeley
Katherine Butler
Technical Marketing Engineer, Freescale Digital Systems Division
Dinis Cheian
Harvard Law School
Johanna Chong
R&D Electronics Engineer, Sandia National Laboratories
Ravindra Dalal
Scientist, Pacific Biosciences
Gustavo Gil
Business Operations Manager, Intel Corporation
Brian Goldberg
Director, OCT
Evelyn Pacitti
Software Architect, ASML
Danielus Kramnik
UC-Berkeley
Erwin Lau
Principal Engineer, Exponent
Margaret Wang
Systems Engineer, Cadence
Mehmet Fatih Yanik
Professor, ETH
Erika Ye
CalTech
Tauhid Zaman
Assistant Professor, Sloan School, MIT
PostDoctoral Fellows and Visiting Professors
Luca Alloatti
Research Scientist, ETH
Amir Atabaki

Gerardo Castanon
Professor, Tecnologico de Monterrey
Jianyao Chen
Marketing Director, Gigoptix
Minghua Chen
Professor, Tsinghua University
Carmen Vazquez Garcia
Professor, Universidad Carlos III de Madrid
Michael Georgas
Bain and Company
Edgard Goobar
Project Manager, Finisar
Dodd Joseph Gray, Jr.

Xiaoyun Guo
Biology, MIT
William Herrington
Packaging R&D Engineer, Intel Corporation
Janice Hudgings
Professor, Pomona College
San-Liang Lee
Professor, NTUST
Dietrich Lueersen
Director, NGS R&D, Qiagen
Holger Schmidt
Professor, UC-Santa Cruz
Gajendra Singh
Research Scientist, SMART
Joseph Summers
Scientist, Amazon
Tianxing Yang
Professor, Tianjin University